Contrary to any Logic, Na`Vi will be fig
Natus Vincere will be fighting on 2 fronts today, as most of you sharp minds have already realized, facing respectively
CLG and
Mousesports!


CLG are coming off from a somewhat successful but at the same time - somewhat disappointing finish at StarLadder. While getting 3rd place might look like an awesome feat to a lot of players, you have to be damn sure that those ones will always be disappointed with not taking home the crown.

Pajkatt's taken over the control over the team, being a Captain as of late and things are looking bright for the Swedes. One of the biggest questions is - will
Misery be joining? He pulled an impressive performance and it's not a secret to anyone that he's currently one of the best players in Europe. Will smulgulig stay and develop his talent? Maybe some of the answers will be unveiled tonight!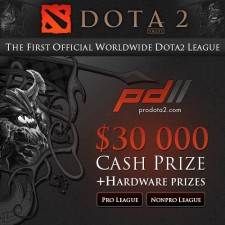 Our other opponent is
Mousesports. After the recent changes, only two men of the original mouz squad remain -
SingSing and
twiSta. The boys just recently made some shifts with twiSta and
Fire coming back in.
KuroKy has also been training with the guys but his absence in the GGnet news post hints to his possible recruitment at VirtusPro, alongside
NS and
Dread.

The matches against Mouz and CLG will start at respectively 6.00 PM CET and 7.00 PM CET (with the second one probably being delayed because the TPL match is a bo2)
Be sure to follow navi-gaming.com and our facebook page for updates as always! See you on stream in a few hours!
Stream for the match against
Mousesports, 6.00 PM CET
Stream for the match against
CLG, 7.00 PM CET
Xeozor
3 May 2012, 12:25
3681
0