Na`Vi playing two teams tonight in the P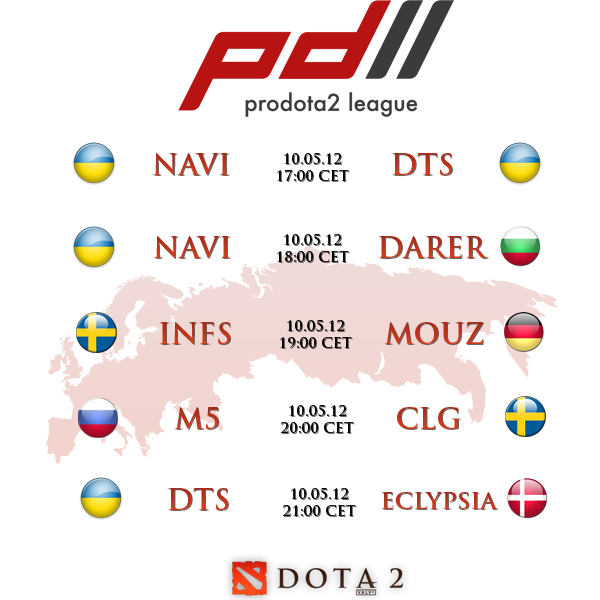 UPDATE: Unfortunately,
Na`Vi take a loss in both matches!

As our clash with
Darer for the Premier League got delayed, you'll get to see both teams square it off today at 17.00 PM CET in the ProDota2 League! Darer have just finalized their roster, officially adding
Freezer,
ComeWithMe and
Lacoste. They're definitely looking good judging by the amount of sheer practice they've been putting in the last few days. Will they overcome the problems with communication? Tune in today and find out!

Our next opponent will be the fellow Ukrainians squad of
DTS, the epitome of how a team that lacks the big star factor can get to the top and be considered a solid contender. We'll be meeting them at the battlefield at 18.00 PM CET, approximately 1 hour after our match against Darer.

Be sure to not miss the matches tonight, awesome games await you! We'll be there to update you through our social media networks and official website, see you in a few hours!


Stream for the matches against
Darer and
DTS, brought to you by
jD|TobiWan, 17.00 and 18.00 PM CET today!
Xeozor
10 May 2012, 12:56
4131
9