Na`Vi with double action in Prodota2 Lea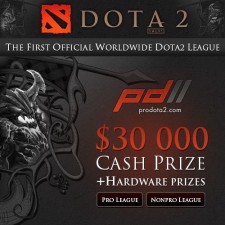 UPDATE #2: Sadly, the game against dd got postponed aswell and will be played tomorrow.

UPDATE: Game vs mouz is postponed because apparently, SingSing and co aren't able to play now! See you in a few hours for the game against dd! :)

We'll be facing
mouz and
dd at respectively 17.00 CET and 21.30 CET. Mousesports recently changed their roster by adding
Sivatheeban '1437' Sivanathapillai and removing
Georg 'Fire' Krug. Judging by
SingSing's recent interview with GGnet though, they look more motivated than ever!

Losing to
DTS twice in their last 2 official matches is hurtful, will they fall to another Ukrainian team today in the span of just a few days?

DD on the other hand are currenty bootcamping in Copenhagen, determined to improve and be the best. Their results have also been fantastic. Winning 9 out of their last 10 matches, the Danish squad looks strong. Na`Vi are never afraid of competition though and we'll be seeing two top teams clash heads in an exciting match!

Tune in tonight to the streams as we're definitely in for a treat!


English stream with
jD|TobiWanKenobi
Russian stream with
VeRsuta
Xeozor
19 May 2012, 15:18
3741
0