Na`Vi vs Moscow Five, 19.00 CET!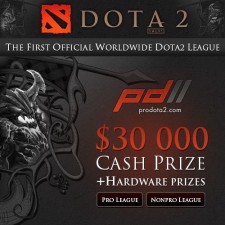 UPDATE: Another win in our bags!
Na`Vi defeat
M5 in a 53 minutes long game!

Four ex Virtus pro players will be fighting in today's match-up.
Vigoss,
Admiration,
LightOfHeaveN and
ARS-ART (Smile) will be a part of both team's rosters in an epic clash in Prodota2's League.
M5 have just recently wiped the floor with
aL in their StarLadder match while
Na`Vi, on the other hand, are growing stronger and stronger and building up their winning streak. With 2 stand-ins from the same team that all those previously listed legendary players come, namely VP, Na`Vi managed to get a convincing win against
NEXT.kz in SL Series yesterday.

The odds are as always in our favour - 70% to 30%. Russians are never to be underestimated though, especially when they are led by such a renown captain in the face of pgg. Who will come out on top? Tune in tonight at 19.00 CET to find out!
English stream with
jD|TobiWanKenobi
Russian stream with
VeRsuta
Xeozor
18 May 2012, 15:58
3451
0