Winter Update hits CS:GO
Valve released the newest update for Counter Strike: Global Offensive, and it comes with a bang! Apart from the several changes concerning the festive period, Valve introduces a new in-game weapon to compete with the Desert Eagle- the R8 Revolver.
The Revolver R8 is a pistol that will occupy the load out spot of the Desert Eagle. This means that before any game, one has to decide according to their preference. The R8 Revolver seems to be a powerful weapon, with a one-shot kill capability and is under heavy testing at the moment. In addition to the pistol itself, a Revolver Case was also added, already containing two skins for the new firearm.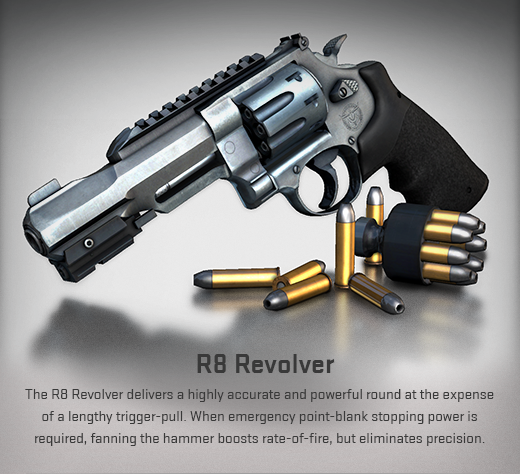 Image courtesy of Valve
Valve also tweaked some gameplay settings, nerfing the move accuracy when playing with pistols: Elites, Fiveseven, Glock, P2000, P250, Tec9, USP, CZ75a. In addition, several rifles (AK47, M4A4, and M4A1-S) received an interesting update which will influence the range of spraying and rifling.
The game timer was also adjusted. From now on, a round will be 1:55 minutes instead of the old 1:45. This change can be seen a general buff for both forces. The bomb timer was also increased from 35 to 40 seconds, a buff to Counter-Terrorist, as they will have more time to defuse the bomb. Valve also stated in the patch notes that these updates will also be introduced at the CS:GO Majors. The competitive scene also received an in-game timeout system, which can be called with a vote.
Sarkane
9 December 2015, 13:43
848
1